Electrify Your World
Oso Electric Equipment has engineered the next generation 21″ commercial electric smart lawnmower with a 2-hour runtime per battery.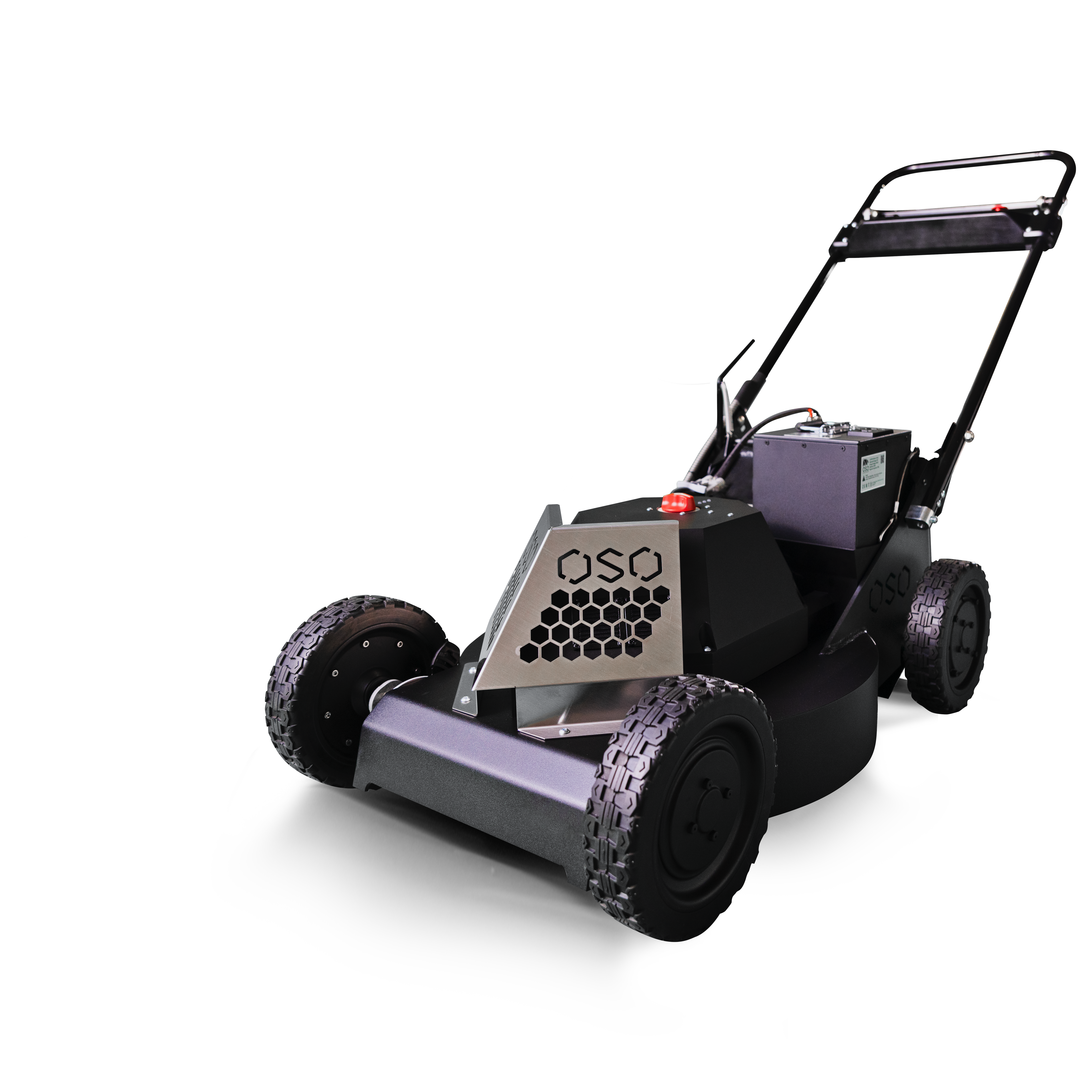 The Future is Here
CLOUD-CONNECTED SMART MOWER FOR TOTAL FLEET MANAGEMENT
As the world changes, so should your technology. Not only does our electric mower bring an unbeatable return on investment compared to gas-powered mowers, it includes real-time GPS tracking, intelligent maintenance monitoring, and the ability to receive performance, efficiency, and safety updates from the cloud. This is truly an enterprise-grade lawn mower for the next generation of landscaping professional.

Charger + Power Bank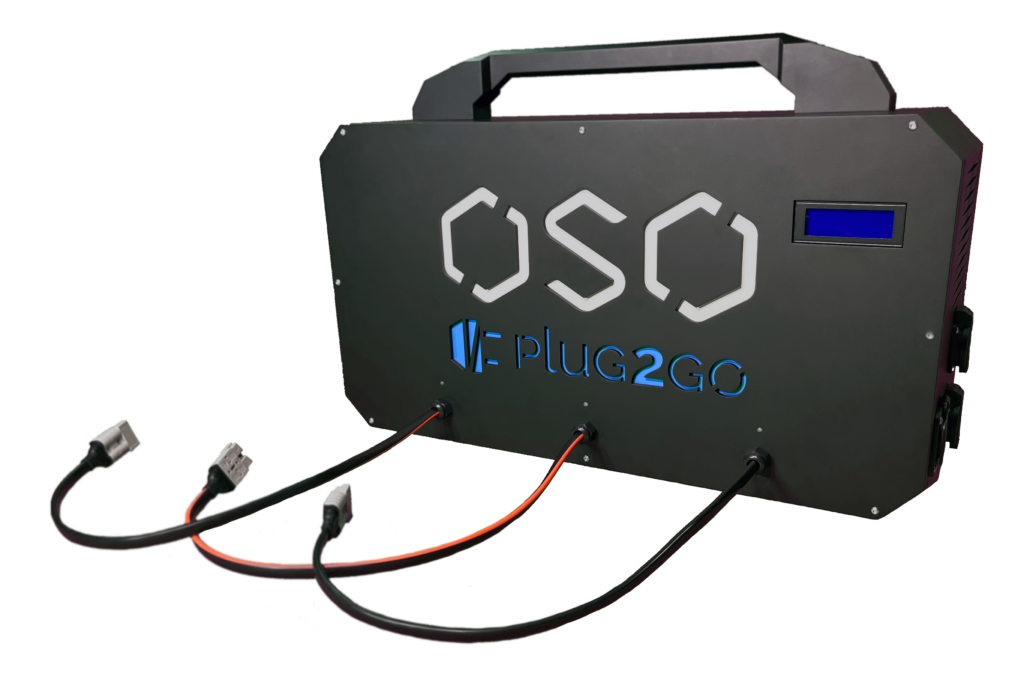 Coming soon, Plug2Go is your 120V/20A plug on the go. It makes it possible for you to use your Oso batteries to power your equipment and third-party battery chargers on the road. Plug2Go will only draw power from your connected Oso batteries when it's not connected to a power source, and only when you have other devices connected. As soon as you plug it into a power source, it will power both your other connected devices and recharge your Oso batteries too!
Sign Up To Be Notified When It's Available

Powerful
As powerful as a gas mower, with long-lasting battery life and quick charge.

Durable
Built to withstand the wear and tear of heavy, professional usage – all day, every day.

Eco-Friendly
No spilled gas, no emissions, cleaner air for your employees. Plus, the feeling of doing your part for the planet.
COMPARE MOWERS
LOWER COSTS, INCREASE REVENUE
No gas costs, no maintenance costs, lower up front costs. See how our products stack up against the competition.
Generic 21″ Commercial Gas Mower
The Oso 21″ Electric Mower
Starter
Pull start
Push button
Pollution
Estimated 2.5 Tons of greenhouse gas emissions per year
Zero.

Actually, we're better than Zero. We estimate our mower will even reduce greenhouse gas emissions by at least 1.5 tons per year after the first 6 months.
Service & Maintenance
(including downtime)
+ Belts
+ Transmission
+ Filters
+ Oil
+ Other random breakages
Zero maintenance costs.

Zero downtime.

Not only does our electric mower have less moving parts that can break, if anything does break, we'll swap out your mower right away with another one at no charge.
Energy Costs
Around $1,800+ per year per mower for Gasoline
Around $0.15 – $0.25 per hour of mowing (based on estimated cost of electricity to recharge battery)
Smart Features
None
Real-Time GPS Fleet Tracking

Intelligent Maintenance Warnings

Software updates can add new features and improve performance and battery efficiency
Purchase Price

All up-front

Up-front or zero interest monthly rental/lease with most maintenance included.
SAFE, RELIABLE, EASY TO USE FEATURES
Our features have been designed with your business in mind. We know that reliability is key to smoothly operating a lawn care business. That's why we included features that are safe and easy to use for your employees. With a durable and reliable product at hand and backed by a no down-time guarantee, you can confidently assure your customers that your business is the right choice for them.